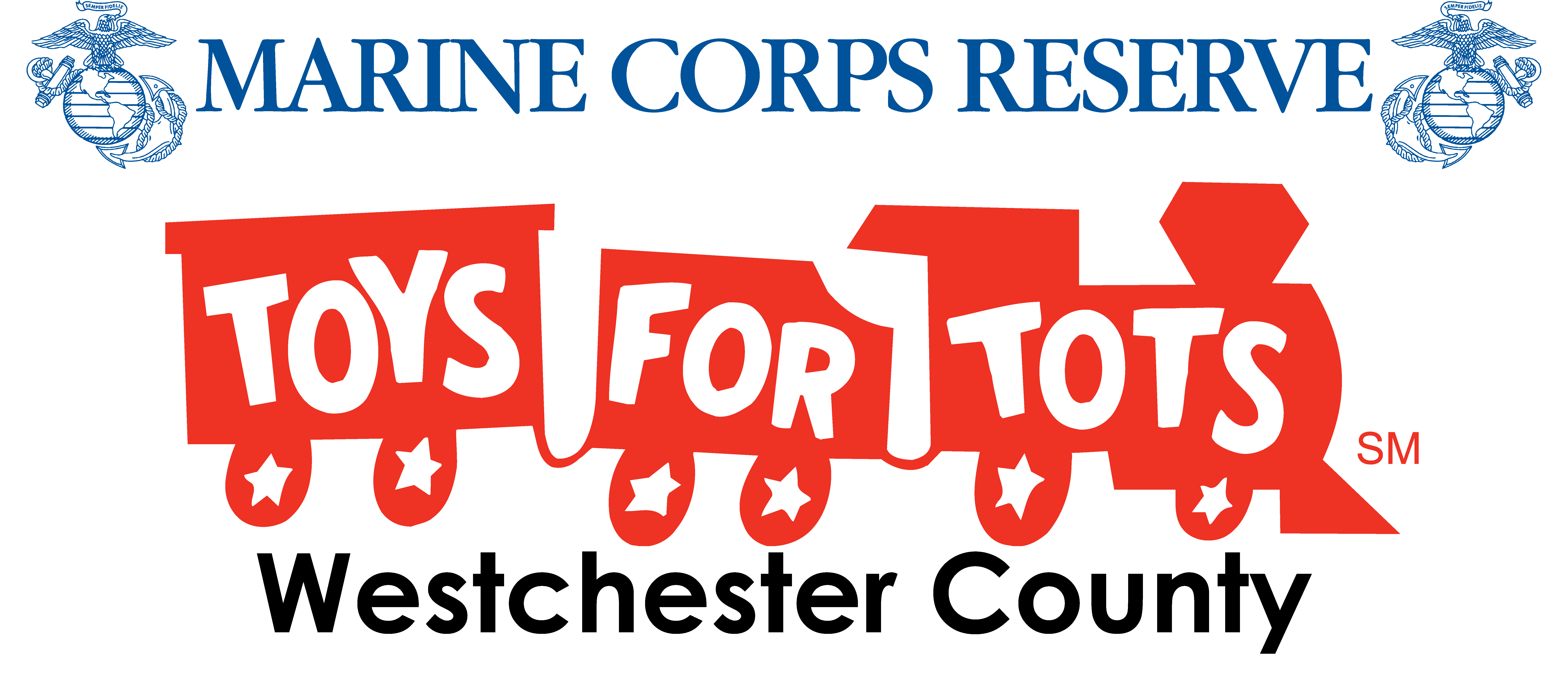 The Marine Corps League-Westchester County Detachment is the proud sponsor of the Marine Corps Reserve Toys for Tots Program here in Westchester County. The 2020 Westchester County Toys for Tots campaign has wrapped up for the 2020 season.
This year's campaign had our challenges with COVID-19, losing our long-time warehouse, and losing 53% of our collection points. Like Marines do, we adapted, and overcame. This year, with your help, we serviced a record breaking 24,091 children and with 54,963 toys distributed.
We would like to acknowledge the many First Responders, (Police, Fire and EMS) that assisted in collecting toys for our campaign, and the 184 businesses that hosted collection points, those who donated via our virtual toy's drives and all those who donated toys and monetary donations.
Our mission would not have been possible without the dedicated team of volunteers who worked tirelessly to get the toys counted, sorted and back out to the children in need. We would like to recognize those Detachment Members that participated in this year's campaign, whether it was hosting a collection points, conducting a toy drives/events, volunteering in our warehouse or helping to collect and distribute toys:
Ken Davis
Liz Dreaper
Jim Maisano
Peter Parente
Rev. Mary Phifer
Kevin Sylvester
Kelly & Steve Topilnycky (Coordinators)
As we concluded this years campaign, we are already thinking about next year. Please give us a head start!
Credit Card/Check Donations: Don't forget that the Marine Toys for Tots Foundation, an IRS recognized 501(c)(3) not-for-profit charity is the fund raising, funding and support organization for the U.S. Marine Corps Reserve Toys for Tots Program. Donations are recognized as deductible for tax purposes. Donations are accepted year round and used to purchase toys where we have shortfalls. (For the 2020 season, we have a large shortfall due to the COVID-19 pandemic).
Credit Card donations are accepted online via our Local Toys for Tots Campaign website at https://bit.ly/3iCmIKO.
Checks should be made payable to "Toys for Tots" and mailed to:

Toys for Tots
P.O. Box 1207
White Plains, NY 10602-1207
We cannot do what we do without people like you!
"Every Child Deserves A Little Christmas!" – Give to a good Claus!