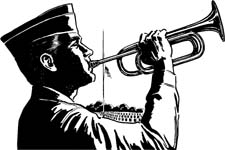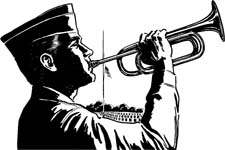 It is with a deep sadness that we announce passing of Marine Kevin J. Morse. Marine Morse is the brother of Detachment Sr. Vice Commandant/Northeast Division Vice Commandant Michael Waluk.

Kevin John Morse, age 66, of Maysville, WV passed away Saturday, December 4, 2021 at Ruby Memorial Hospital in Morgantown, WV.

Kevin was born June 6, 1955 in Hazlet, NJ and was a son of the late Charles Francis Morse and Olga (Roy) Morse. In addition to his parents, Kevin was preceded in death by one brother, Charles Francis Morse Jr. and one sister, Carol Morse.

Kevin is survived by his wife, Gail Elizabeth (Wagner) Morse; one son, Christopher (Haley) Morse of Keyser, WV; one daughter, Robin (Olan) Leonard of Fairmont, WV; four grandchildren, Mikayla Sites and husband Marcus Morse, Alex Myers, Ashton Rohrbaugh and Waylon Morse; one brother, Michael Waluk of Elizabeth, New Jersey.Kevin was a graduate of Keyport High School in New Jersey. He served in the United States Marine Corps during Vietnam War. He was a firefighter of Keyport for several years and a past member of Maysville Volunteer Fire Company. He was formerly employed by Pilgrim's Pride in Moorefield, WV. 

Family will receive friends Wednesday, December 8, 2021 from 11 AM – 12:30 PM at the Schaeffer Funeral Home in Petersburg, WV

Military Graveside service will follow at 1 PM Wednesday at Lahmansville Cemetery with his granddaughter, Mikayla Sites officiating and Military Honors by Grant County Veterans Honor Guard.
Those who wish to remember Kevin in a special way may make memorials to the Morse family, c/o Gail Morse, 442 Palomino Drive, Maysville, WV 26833. 

To send flowers to Kevin's family, please visit our floral store.

Please keep Marine Waluk and his family in your thoughts and prayers during this difficult time.